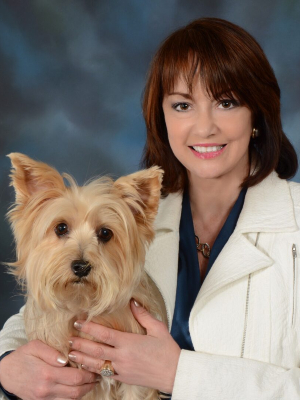 For more than 21 years, I have been listing and selling properties in Brigantine and its surrounding areas. I first received my real estate license in 1997 and then my broker's license in 2001. After a few years of working in the industry, I decided to establish Brigantine Beach Real Estate, LLC in 2018.
Learn More About Me as a Professional
Prior to being a realtor, I worked in the fashion industry as Vice President for Ladies' Apparel for Beall's Outlet, Bradenton, FL; Director of Retail Operations for The Golden Nugget and Bally's Park Place, Atlantic City, NJ; Chairman for Overseas Product Development for Macy's New York; and Fashion Apparel and Shoe Buyer for Macy's New York. I graduated with distinguished honors with a Bachelor of Science Degree in Consumer Studies and Interior Design from Pennsylvania State University.
Learn More About Me as a Passionate Person
My interests are in fashion, traveling, politics, music, art, taking care of my dog Bacon, and raising awareness on the beauty of the Brigantine Beach. Aside from being an award-winning real estate professional, I am also an active individual in my local community. I was a former director of the Brigantine Lions Club and have run numerous fundraisers for candidates for public office, the Brigantine Lions Club and Family Services of South Jersey.